Ball of Whacks
I found this brain toy at Cutie Patootie , a second hand shop for kids clothes and toys in Boerne, Texas. This 30-sided polyhedron has magnets on each side of the pieces so you can take it apart and put back in a variety of ways. The Ball of Whacks comes with a guidebook complete with instructions and motivational uses.
I
I gave my new brain toy a whirl....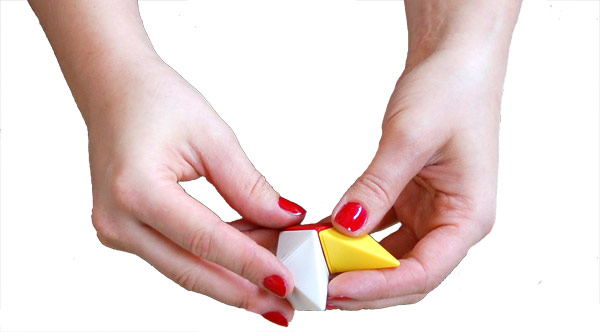 I then gave it to another pair of hands to test out...