Bursting Shapes: Basic One Point Perspective for K-5
The lesson for Bursting Shapes can be found on Artsonia.com, a virtual museum of student artwork with a search engine that sorts by school, media and skill level. Most projects come with a detailed lesson plan that can be easily modified plus there are great slideshows of students work to show prior to starting the lesson as well. Below is a suggested outline on how to introduce basic one point perspective.
A basic principal to introduce is Scale- the size of an object in relation to other objects. A new vocabulary word is Vanishing Point-a point at which something disappears or ceases to exist.
Showing images of advanced art projects that are possible once one point perspective is mastered always sparks interest and attention. Students also get to find the vanishing point:
How to start Bursting Shapes:
All you need is a ruler, a pencil with a good eraser, markers, crayons and paper.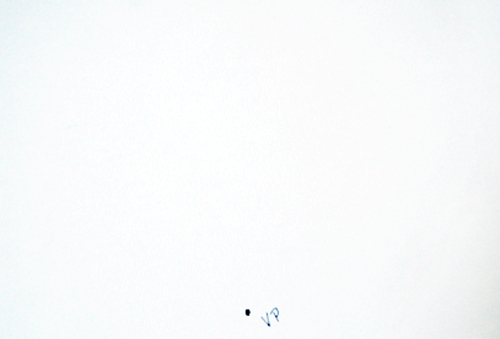 Make a dot and label it VP for vanishing point.
Draw out medium sized basic shapes that do not touch.
Start with the shape closest to the dot, use the ruler and connect the dot to each corner of the shape. For the round shapes connect the lines to the sides. (I use the metaphor of finding "ears" on a round face).To prevent overlapping lines I explain that these shapes are solid, versus invisible, so they have to try not to draw inside the shapes.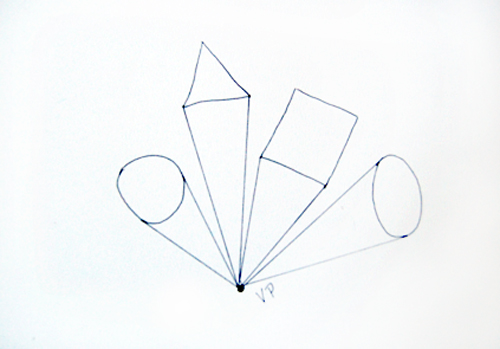 Phase 1 is done. I use the ruler with 3rd-5th graders, but my k-2nd graders can do this lesson minus the ruler. Just demonstrate how to draw the line carefully from the dot to the shape.
Next, more complicated shapes are added like stars, a first initial, and an organic shape.
Bursting Shapes are ready for color...
Markers are used to fill in shapes first...
then crayons are used to color in 3D parts. Again, start by coloring the closest 3D lines to the dot. This is great way to use value to make it appear more 3D.
To continue one point perspective students love to draw block letters for their name.
Again, connect the closest shape to the dot. This will prevent overlapping of lines. My letter "Y" is closest to the dot.
Connect the bottom of the letters to the dot...
then the top of the letters are connect to the dot.
Color in the letters with marker...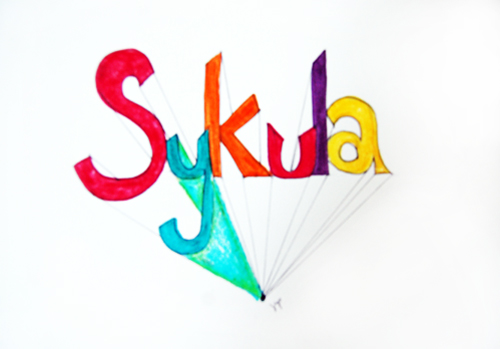 add crayon for the 3D parts...
and there is your Bursting Name.
More on One Point Perspective
Another great game to play on the computer or SmartBoard comes is from drawinghowtodraw.com. After a quick tutorial on using the basic paint program, students can take turns making shapes and connecting them to a vanishing point.
Vanishing Point: Perspective for Comics From the Ground Up by Jason Cheeseman-Meyer
as found on carrotrevolution.com