how to make flower shaped concrete stepping stones
Early in the summer I watched this video showing Hallmark channel Dream Job finalist Mark Laferney making concrete flower stepping stones. Then I made 15 of them for my school's back to work faculty meeting. These flowers added a colorful punch to our school's landscape for our students to enjoy on their first day back.
Here are the directions right from hallmarkchannels.com:
Materials
Concrete mix (I found Quikrete fiber-reinforced to be the best)
Bucket to mix concrete
Gloves
Chips and dip trays. I went to 3 different local dollar stores before hitting the jack pot, don't give up! NOTE: The trays need to have a higher outer edge then inner edges separating the "petals" or else you will have 7 separate pieces :(
Non- stick cooking spray
Chicken wire (and heavy duty metal cutters)
Concrete paint
How I made it:
NOTE: your concrete flower can by taken out of its mold 24 hours after its made but they need to cure. I put all my flowers on my driveway so I can water them once a day for a week. Watering concrete and allowing a slow drying time can strengthen the mix by 50%. Well worth it.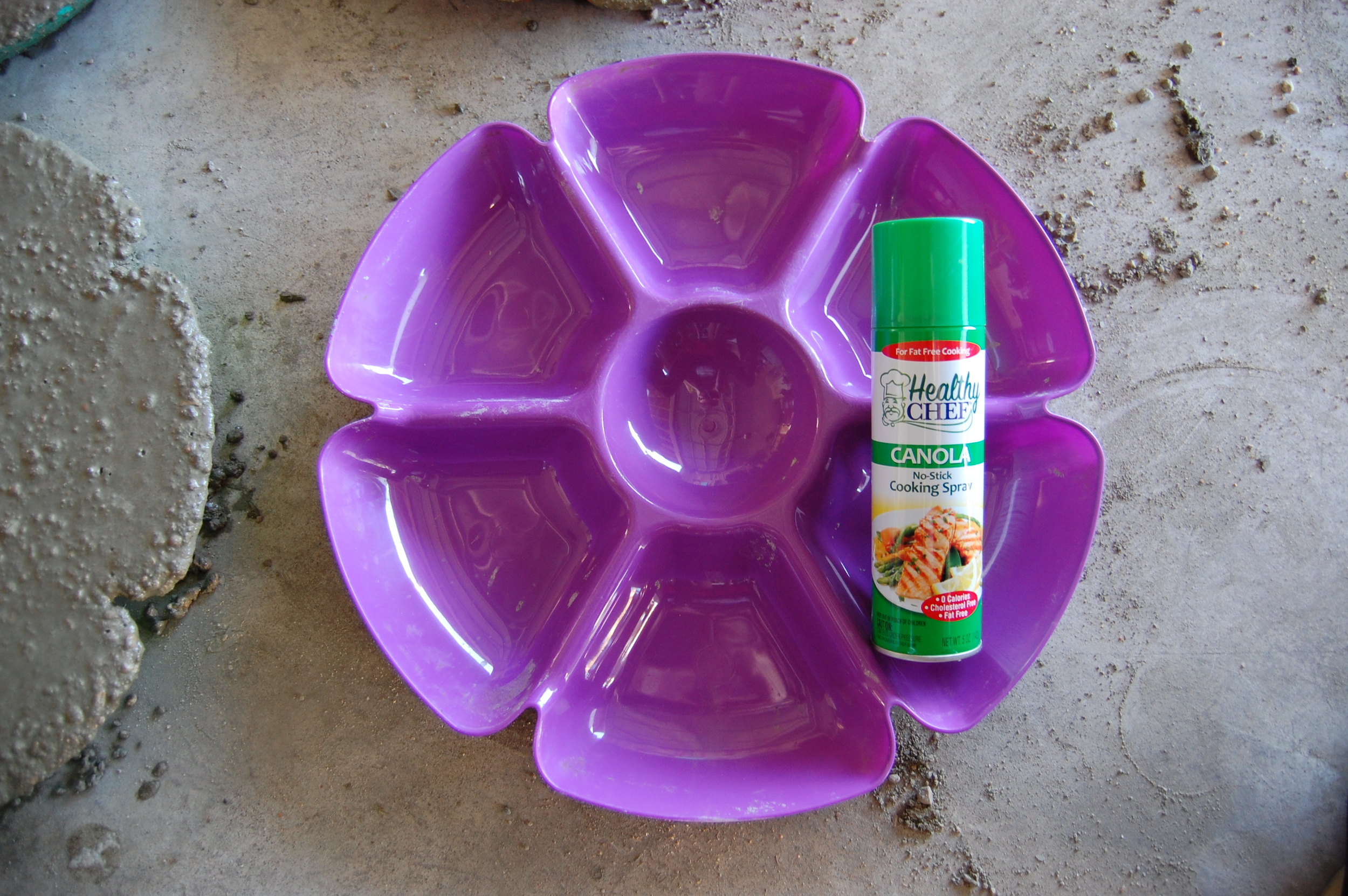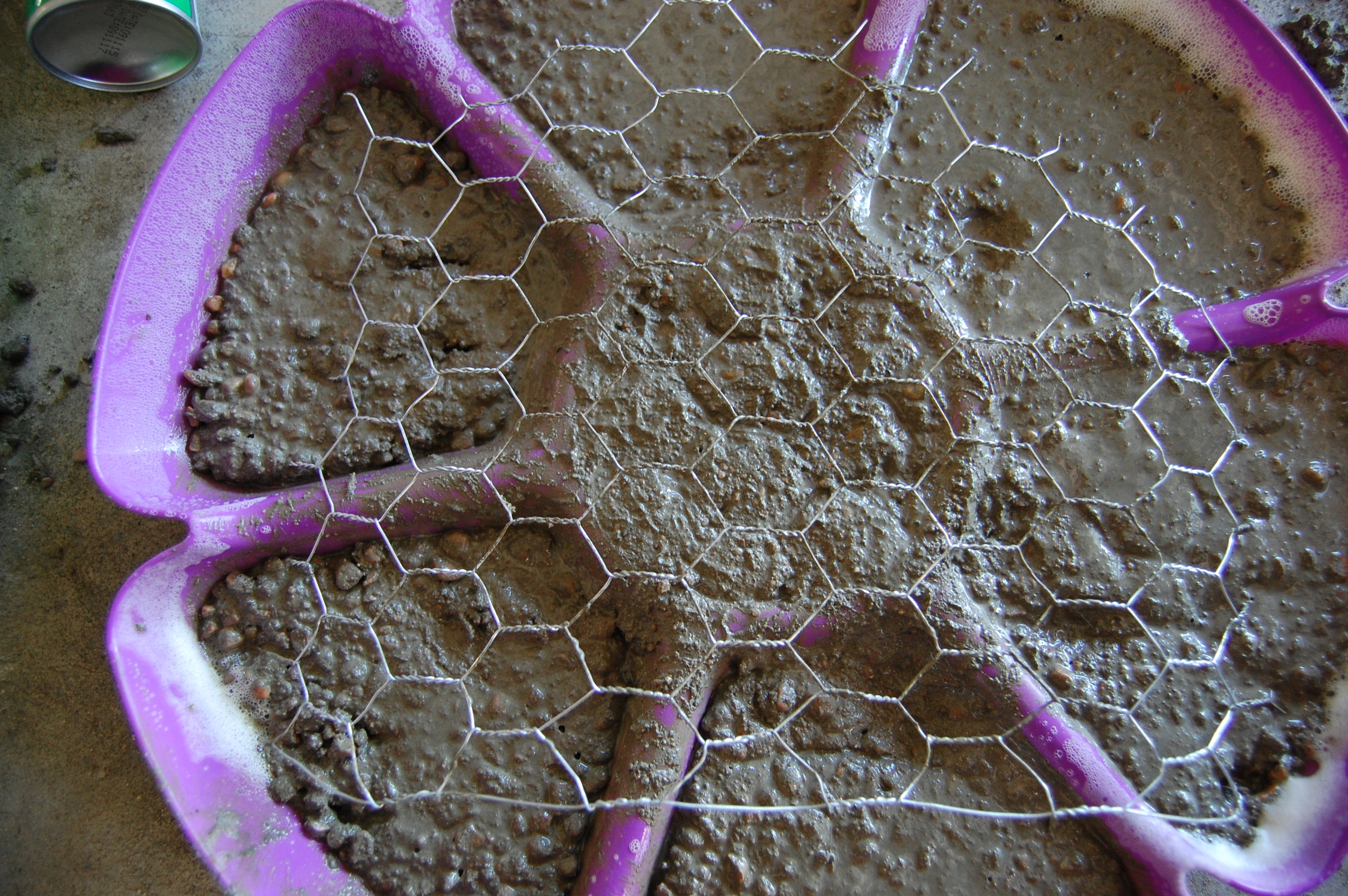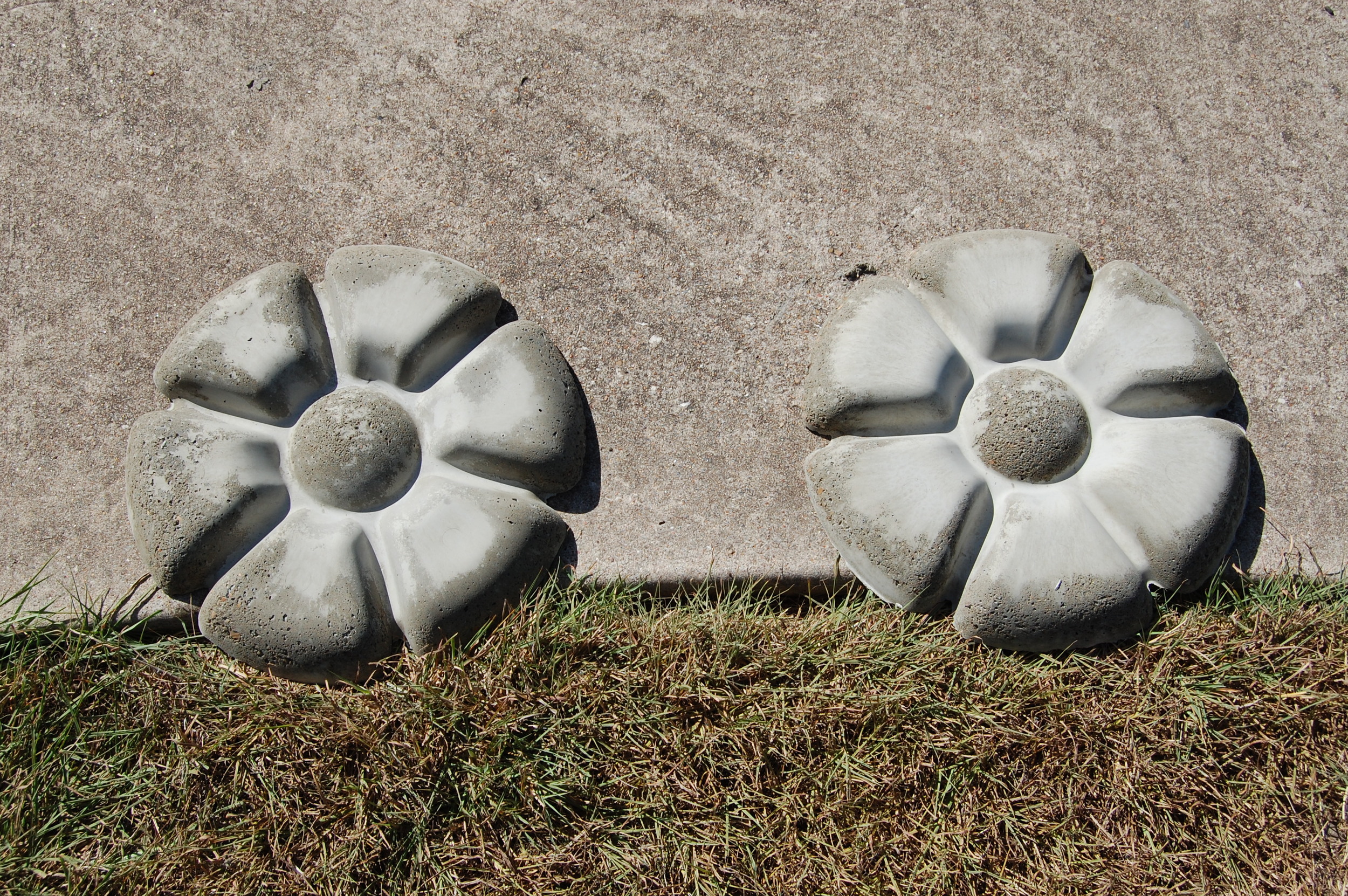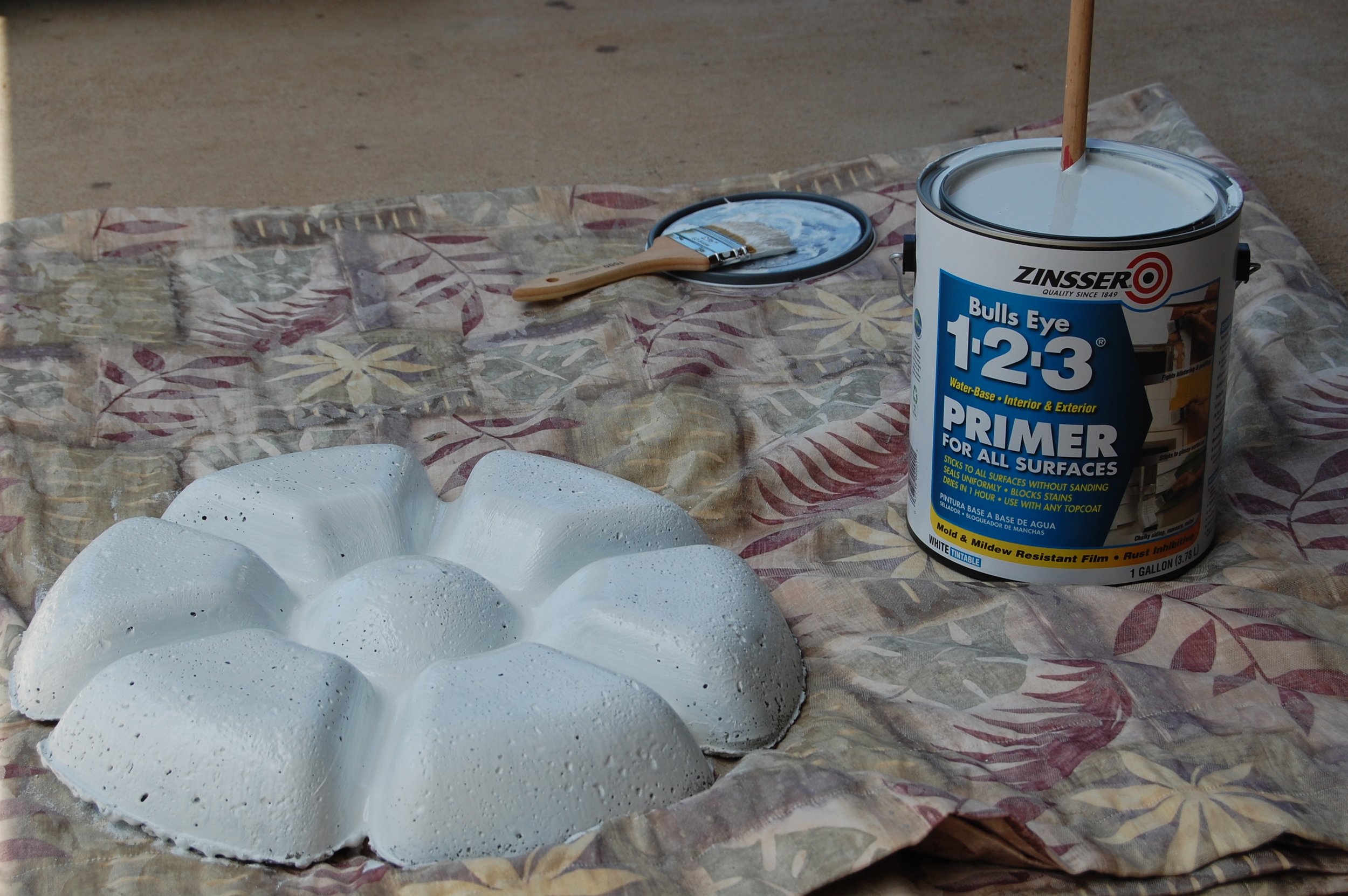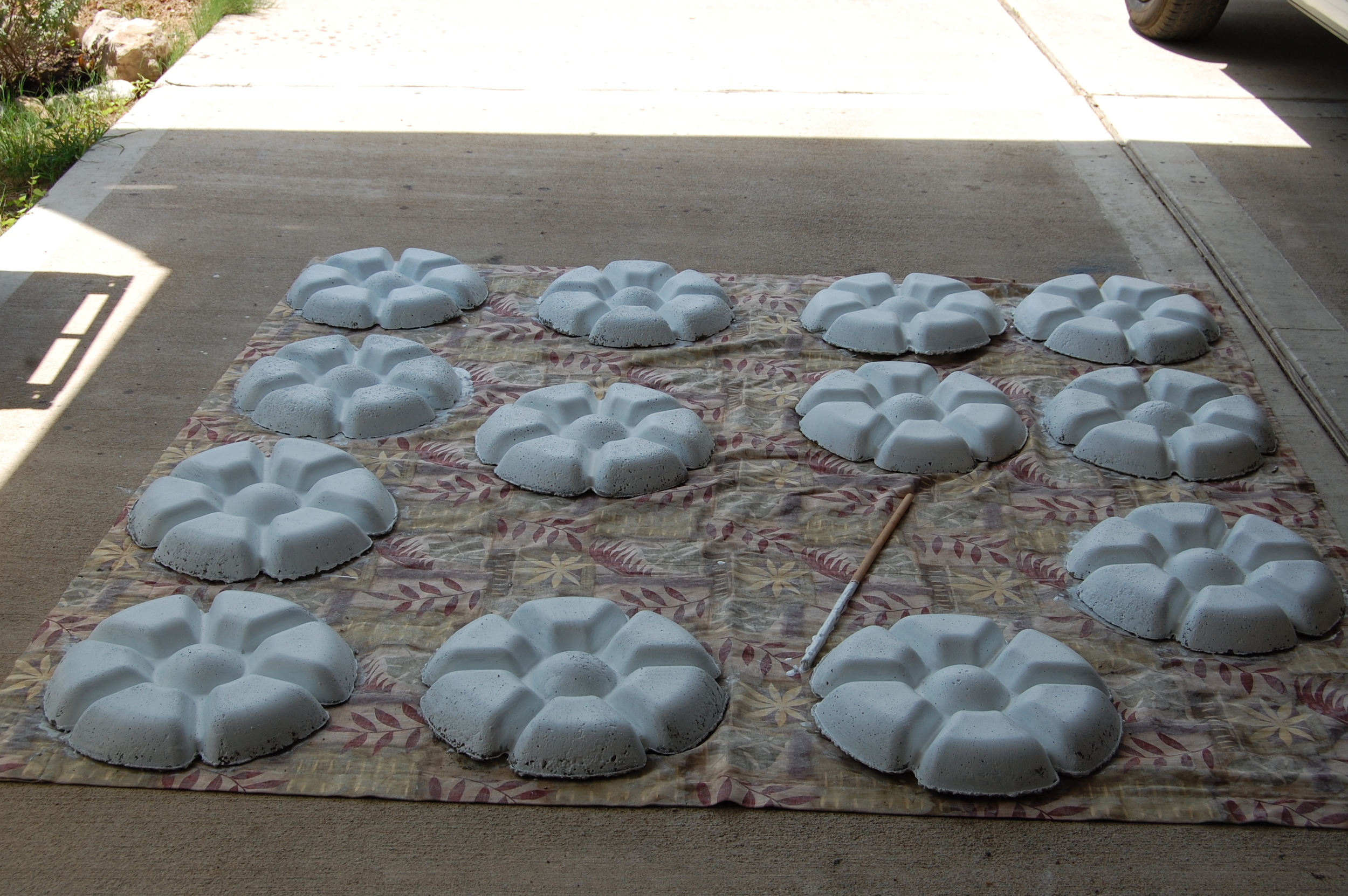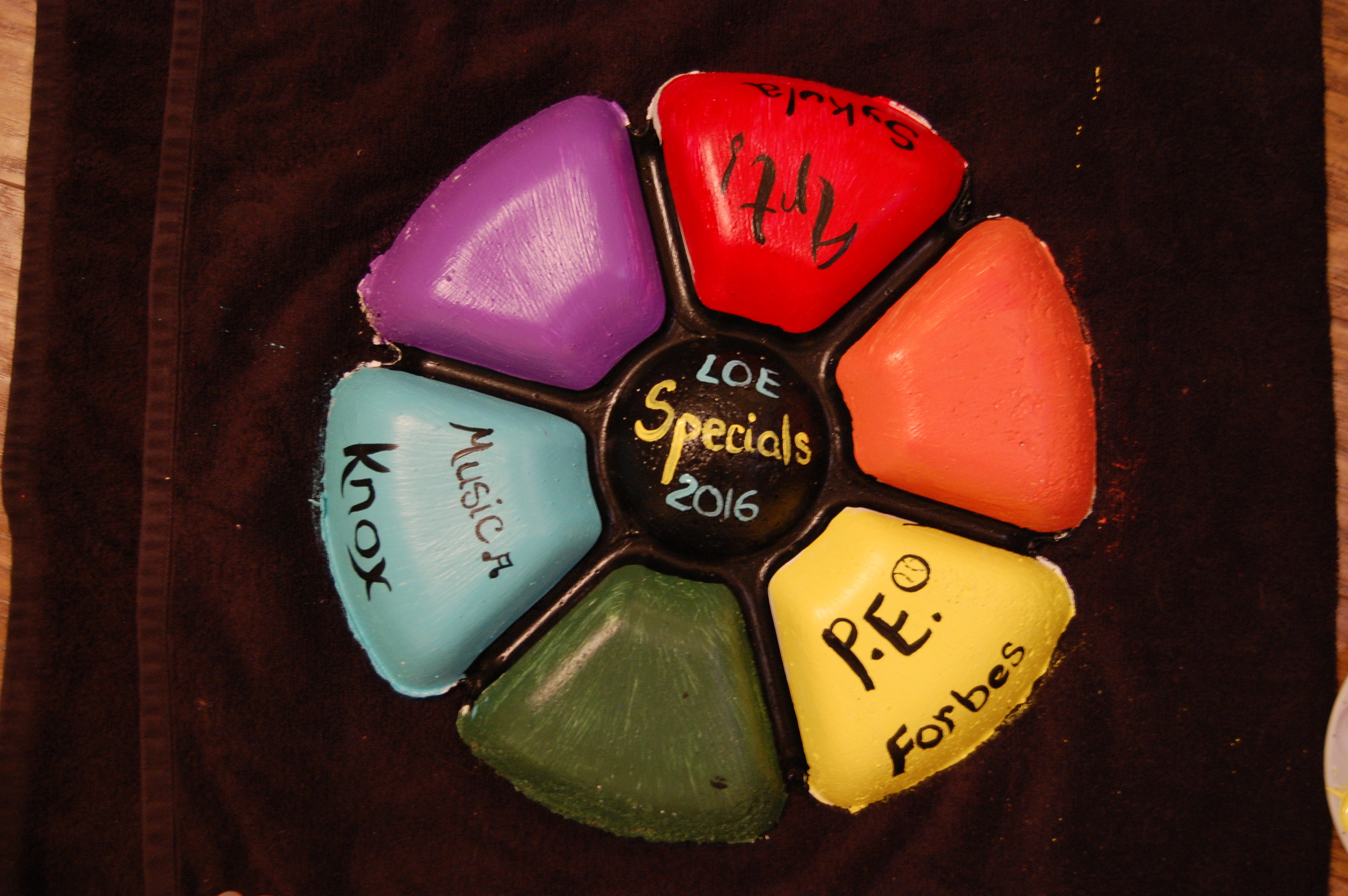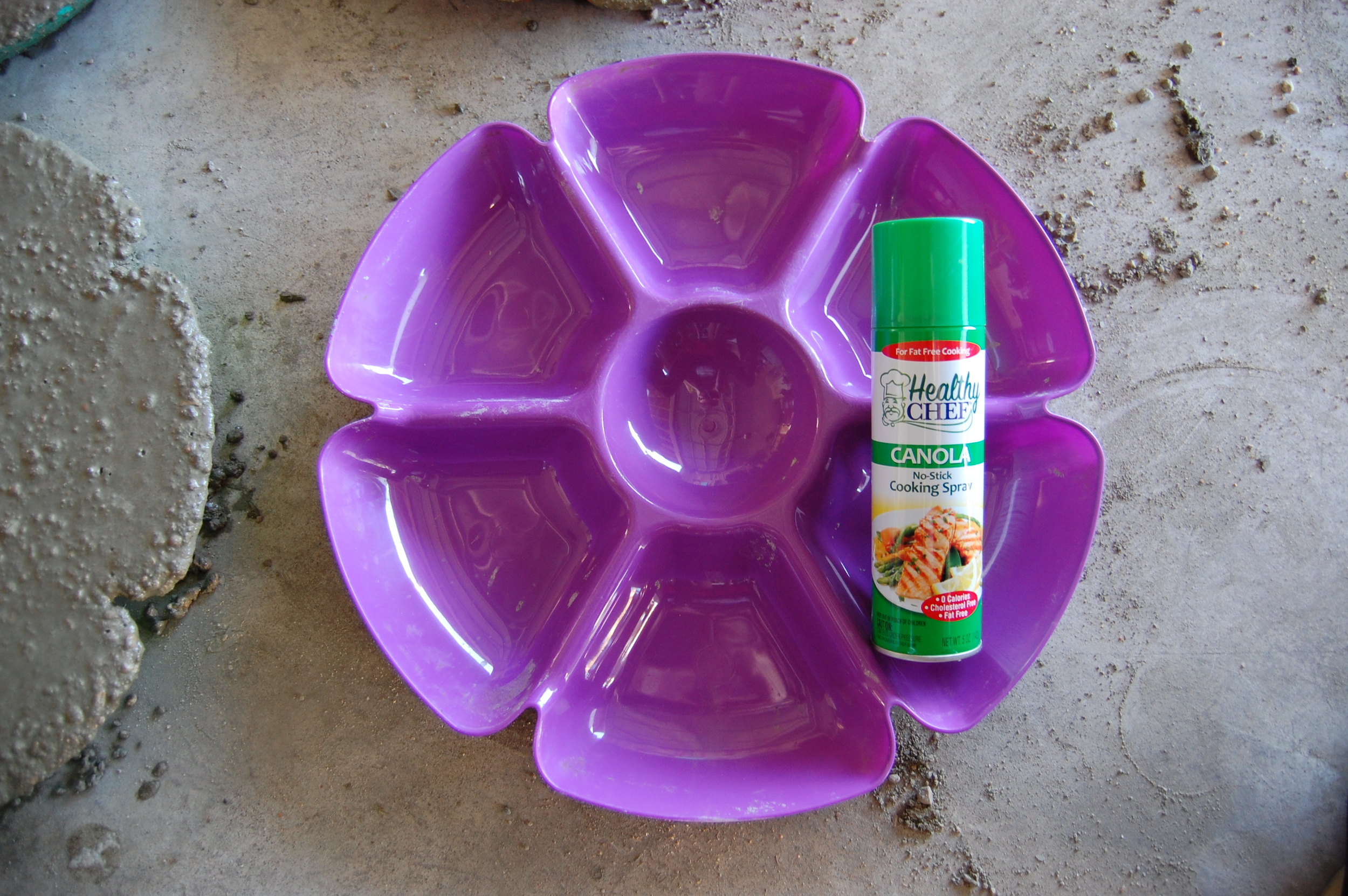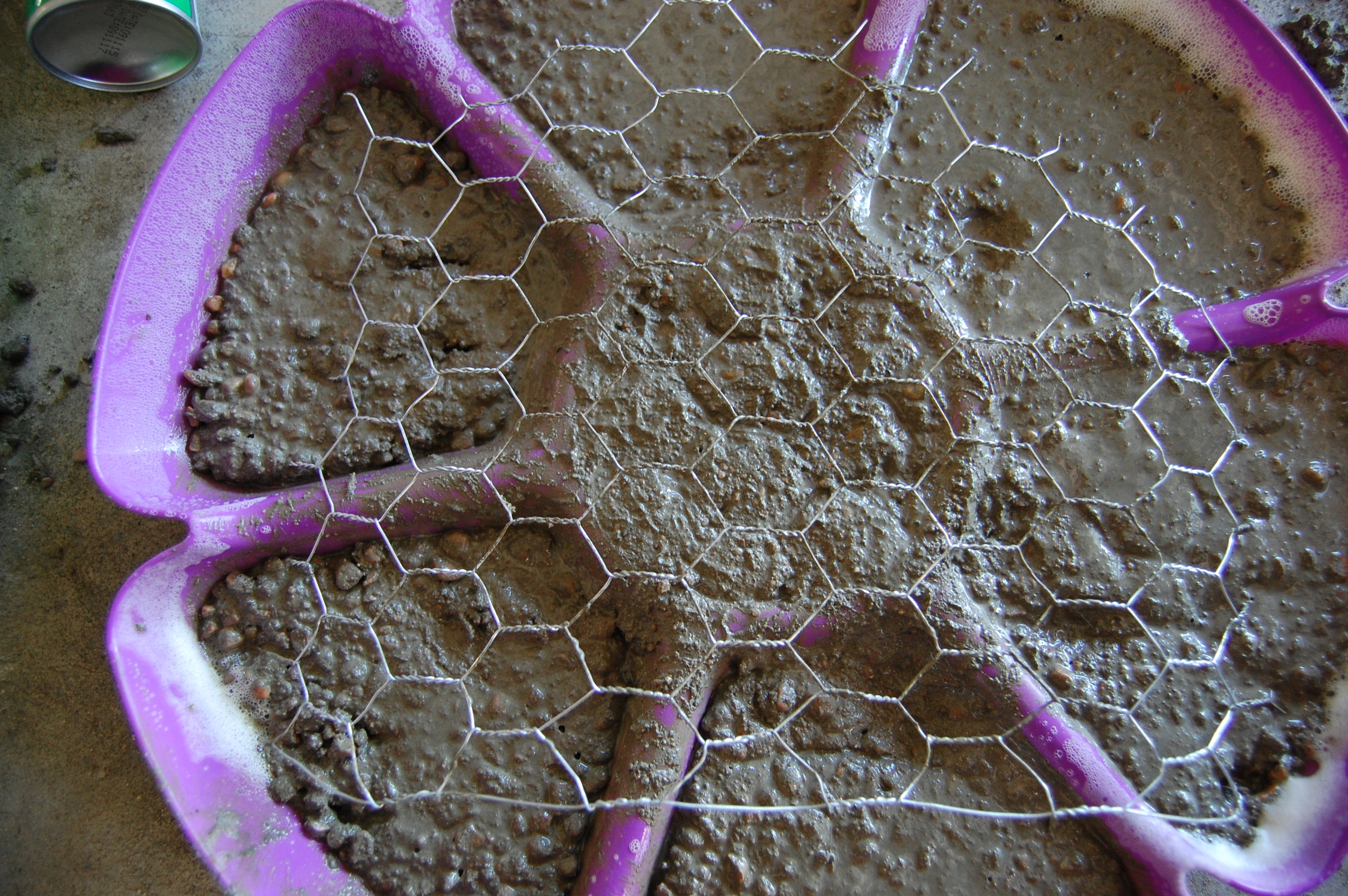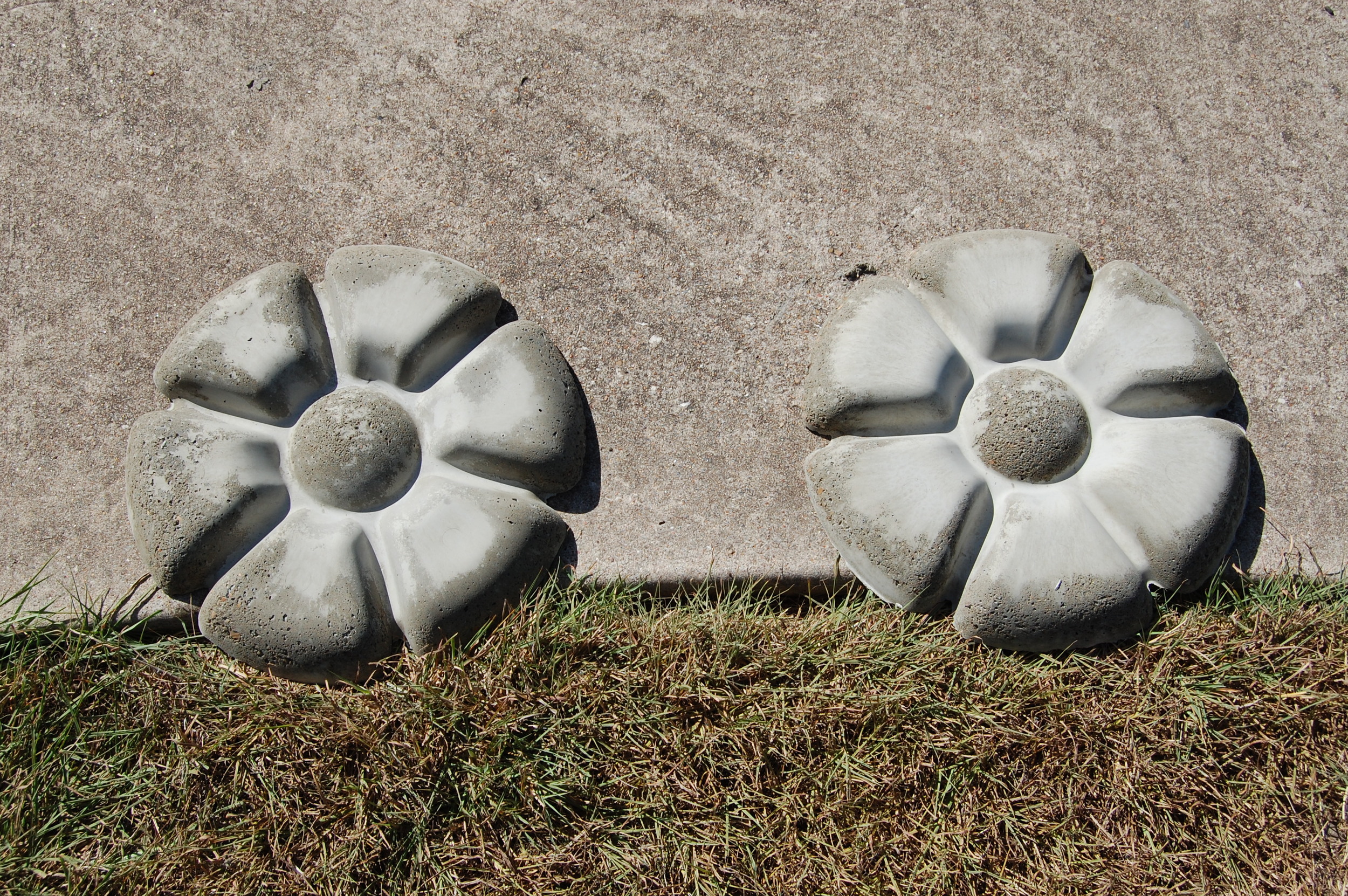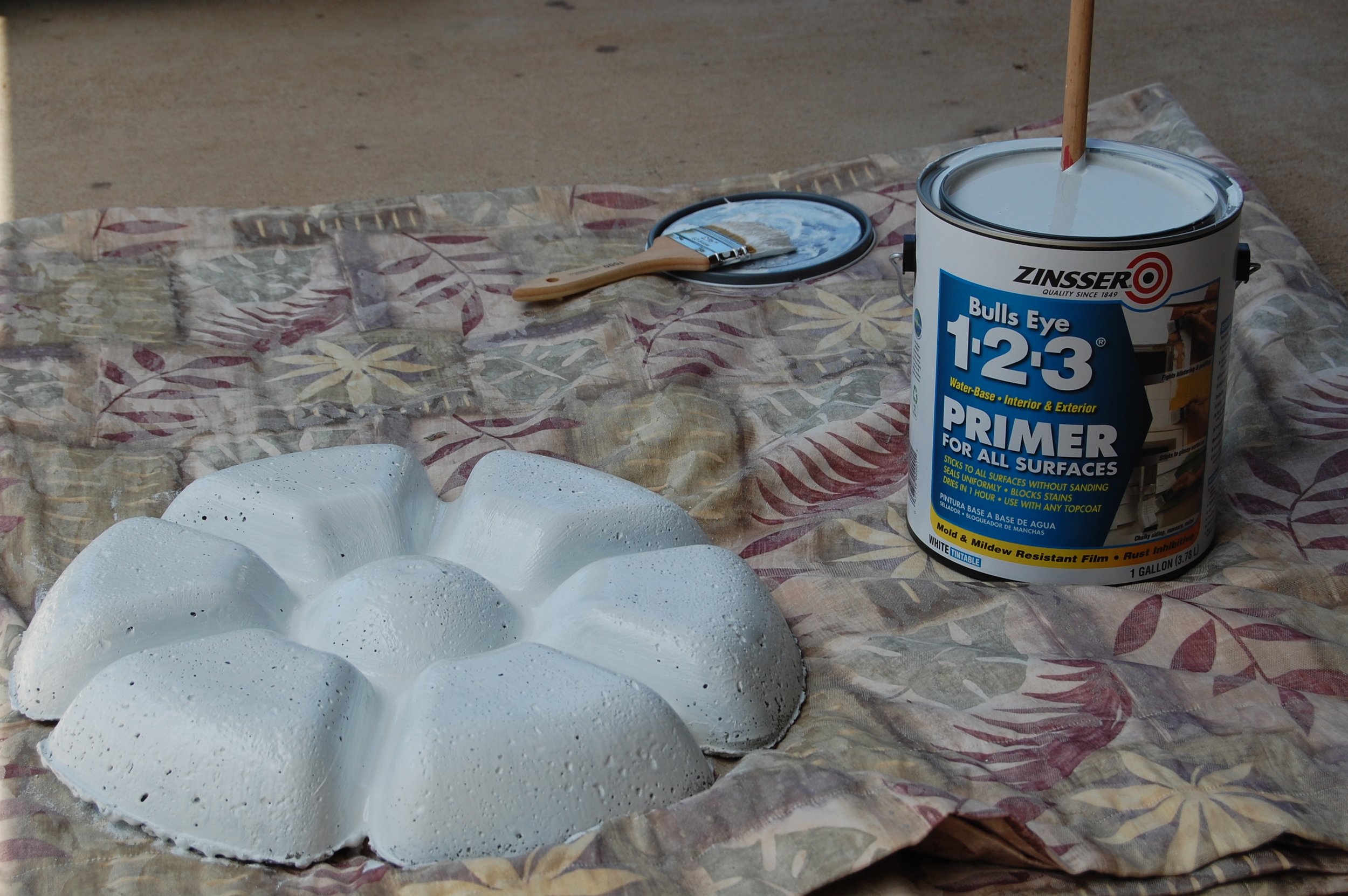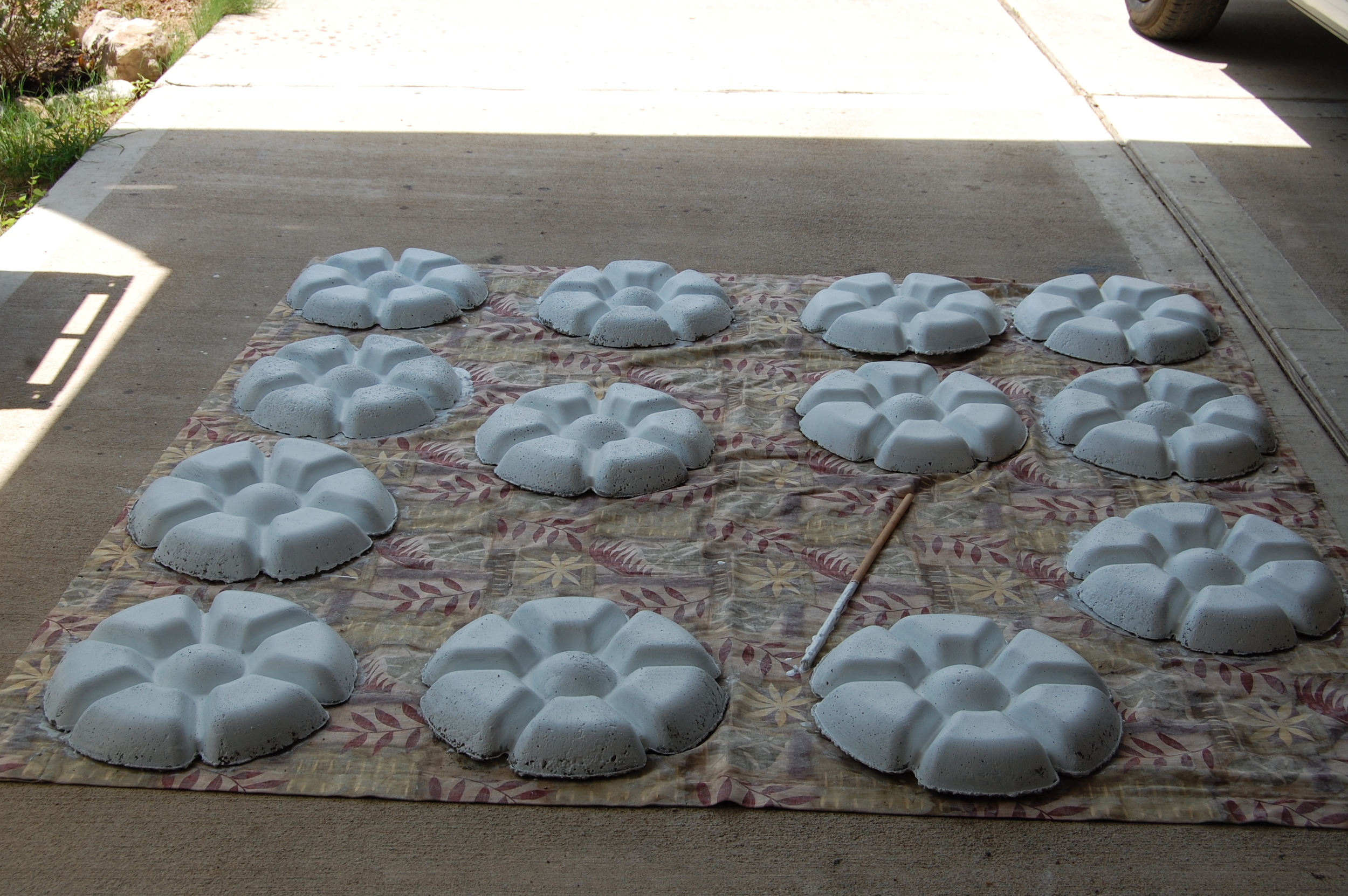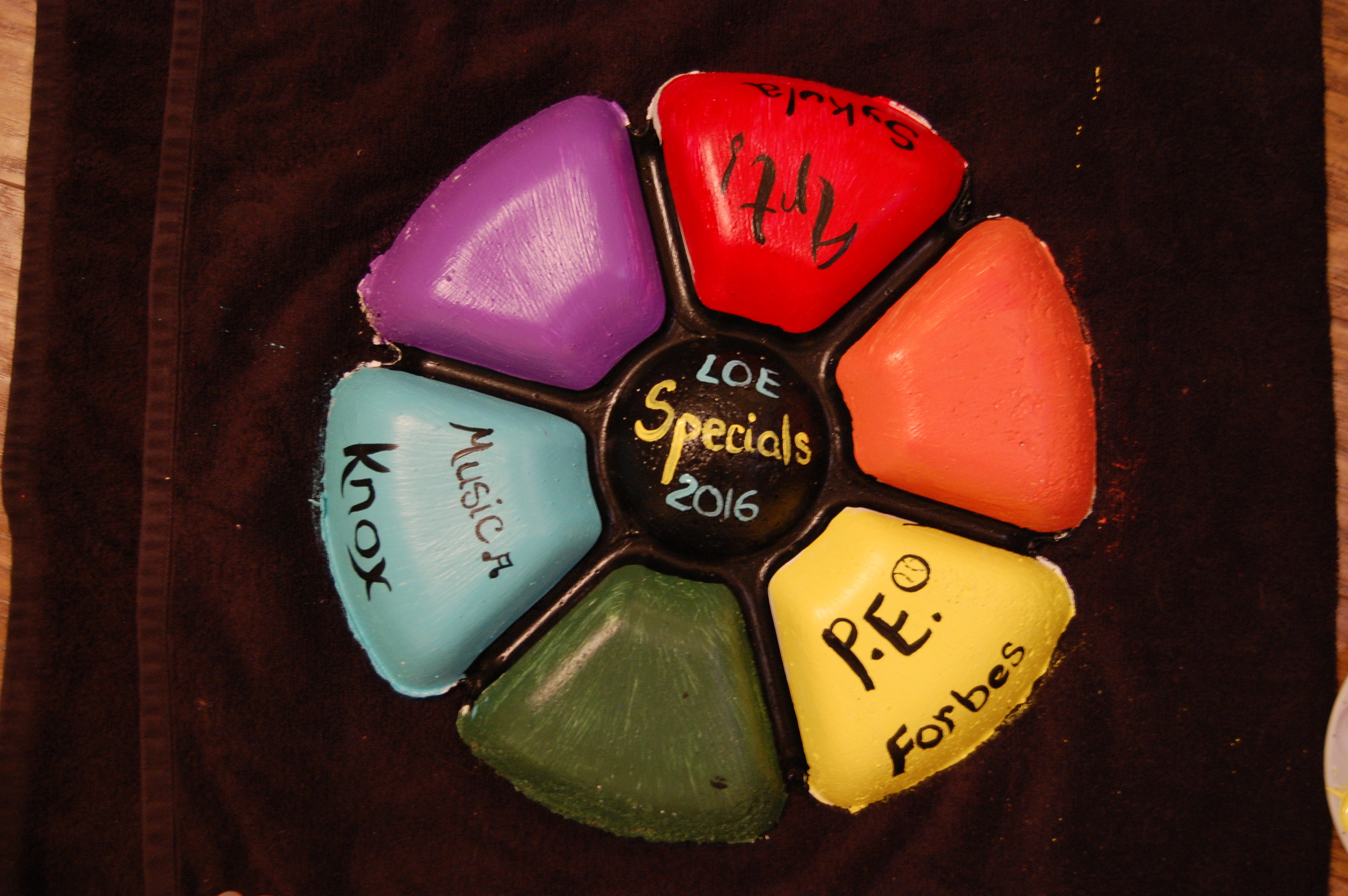 Our staff had about 35 minutes to paint their flowers as a team. Some came back to add details.